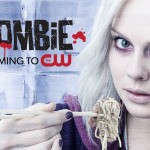 The CW heeft bekend gemaakt dat de serie iZombie een vijfde seizoen krijgt. In de serie volgen we Liv Moore (Rose McIver), die haar toekomst had gepland, tot ze opeens een zombie wordt. Nu moet ze haar best doen om niet op te vallen en zo menselijk mogelijk te doen. In Nederland is de serie te zien bij Netflix.
De zender ABC heeft bekend gemaakt dat de Grey's Anatomy spin-off Station 19 een tweede seizoen krijgt. De serie is niet een heel groot succes, maar doet het goed genoeg. In de serie volgen we een groep brandweermannen, van de kapitein tot de nieuwste rekruut.
Ook een tweede seizoen krijgt de advocatenserie For the People. De serie volgt nieuwe advocaten die werken bij de verdediging en de aanklagers en zien we hoe ze met zaken om gaan en hoe het ze in hun persoonlijke levens vergaat.
De komedieserie Black-ish krijgt een vijfde seizoen. De serie volgt de Afro-Amerikaanse familie Johnson die wonen in een blanke buitenwijk. Dat de serie een vijfde seizoen krijgt is geen verrassing, het is een van de betere bekeken komedie van de zender ABC. In Nederland is de serie bij Fox te zien.
Ook de komedie Fresh Off the Boat krijgt een vijfde seizoen. In deze serie die zich afspeelt in de jaren 90 volgen we de familie Huang die naar Orlando verhuizen. Het gezin bestaat uit vader, moeder, drie kinderen en een oma in een rolstoel die vaak meer weet dan ze laat merken.
De zender Fox heeft ook bekend gemaakt dat de animatieseseries Family Guy en Bob's Burgers terugkeren. Family Guy, over de familie Griffin keert terug voor seizoen 17 en Bob's Burger krijgt een negende seizoen.