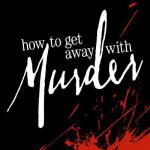 De Amerikaanse zender ABC heeft bekend gemaakt dat er een tweede seizoen komt van de komedieserie Splitting Up Together. Het tweede seizoen zal dertien afleveringen tellen. In de serie volgen we Lena (Jenna Fischer) en Martin (Oliver Hudson) die door het besluit om te gaan scheiden een beter huwelijk hebben gekregen. Ze wonen in hetzelfde huis, de ene week leeft de ene boven en zorgt hij/zij voor de opvoeding terwijl de ander in het gastenhuis woont.
De zender maakte ook bekend dat How To Get Away with Murder een vijfde seizoen krijgt. In de serie volgen we Annalise Keating  die een extra klas heeft voor een select aantal rechtenstudenten. In het eerste seizoen werden ze betrokken bij een moordcomplot. In Nederland was de serie te zien bij Net5 en in België bij één.
De Amerikaanse zender Fox heeft na twee seizoenen de stekker uit de serie The Exorcist getrokken. De pshychologische en spirituele horrordrama was gebaseerd op het gelijknamige boek. Het tweede seizoen had een ander verhaal dan het eerste, maar dat zorgde er niet voor dat de serie veel kijkers wist te trekken.
De komedieserie Alex Inc stopt na één seizoen. In de serire zagen we hoe Alex Schuman (Zach Braff) stopte met zijn baan als radioproducent en een podcastbedrijf ging opzetten met de steun van zijn vrouw Rooni en hun kinderen.