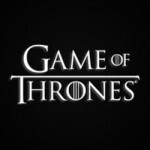 Zoals elk jaar komt Torrentfreak met een lijstje van de meest gedownloade televisieserie van het jaar. En ook dit jaar staat Game of Thrones bovenaan de lijst. Daarmee staat de serie voor het zesde jaar op de eerste plek. Het meest werd de serie gedownload na de seizoensfinale, toen waren er zo'n 400.000 mensen de serie aan het delen.
Op de tweede plek staat ook net als vorig jaar The Walking Dead. De derde plek is voor The Flash die vorig jaar nog op de vierde plek stond. Op de vierde plek staat de komedieserie The Big Bang Theory, twee plaatsen hoger dan vorig jaar.
Op de vijfde plek staat de animatieserie Rick and Morty en ook nieuw in de top tien is Prison Break op plek zes en Sherlock op plek zeven. Op plek acht, gezakt van zeven, staat Vikings en blijven staan op negen is Suits. Op de tiende plek staat Arrow die gezakt is van plek vijf.
Vorig jaar stonden ook de series Westworld, Lucifer en The Grand Tour in de lijst, maar die hebben dit jaar de top tien niet gehaald.